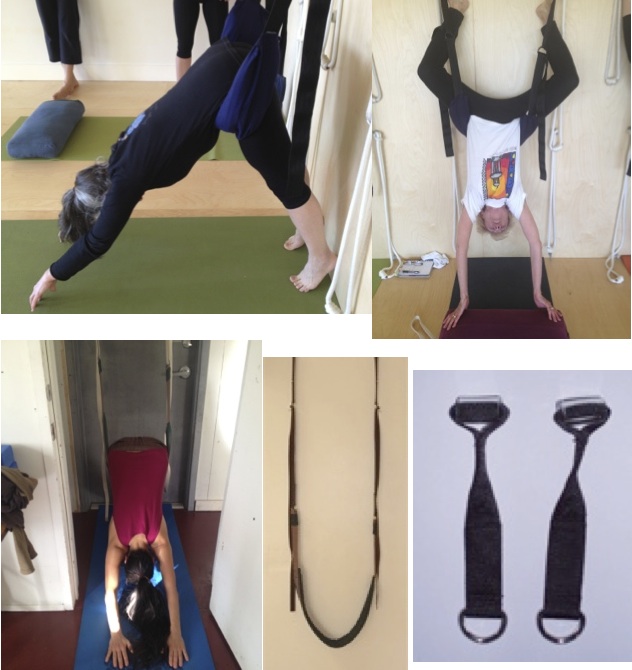 GET YOUR OWN YOGA WALL!
OVER-THE-DOOR YOGA SWINGS AVAILABLE FOR SALE!
TOPS is selling a version of the Great Yoga Wall that you can hang over a door for immediate use at home. This is great for back traction and back pain relief. Adjustable, one size fits most.
* Pelvic Swing | $107
* Over the door hanger | $20
* 10 ft straps x 2 | $33
Full package = $160 plus GST and shipping (if applicable).
Package comes with an instructional e-booklet.
Buy all or individual parts of the package above.
Picture clockwise from upper left: Hanging 'no hands' down dog; Hanging inversion, Over-the-door holders; Straps with swing attached; 'Hanging 'hands-on' down dog. AHHHHH. Feels so good!